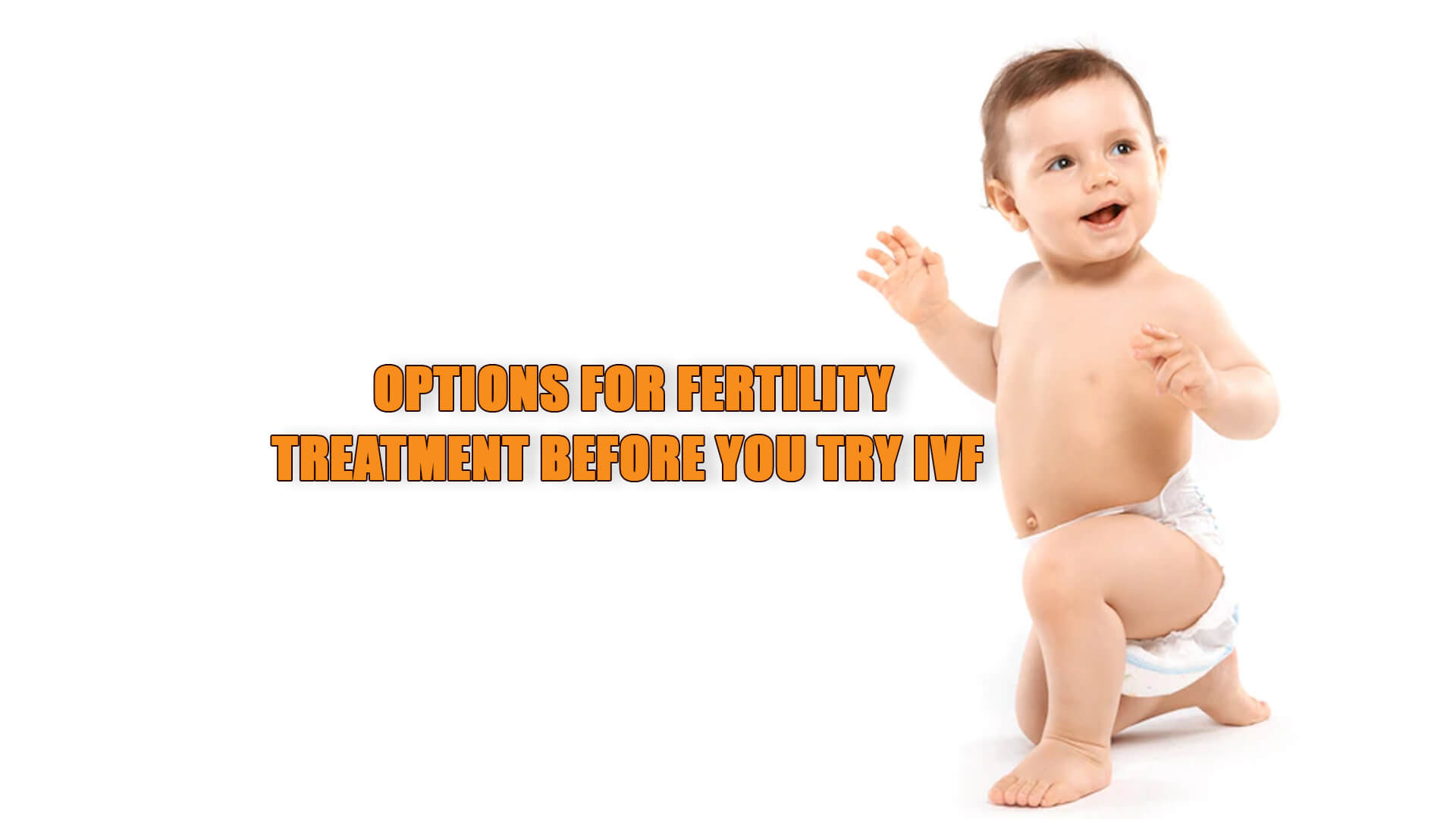 Options for Fertility Treatment Before You Try IVF
A lot of Couples misunderstand that IVF is the only treatment for Infertility. Frankly speaking, IVF is just one of the many other infertility treatment procedures. Couples who are unable to conceive after frequent natural intercourse for a year should meet an infertility expert to find out the cause of infertility.
The Key to infertility treatment is to find out the actual cause of Infertility and treat it at an early stage.
Infertility can be treated in the following 3 Ways before you try IVF.
Treating Female Infertility Problems:
Factors like Weight Issues, stress, and other Auto-immune Diseases can hinder fertility rates in women. An Expert infertility Doctor can examine a patient and suggest some Hormones or Lifestyle Changes to treat Female infertility problems related to the following 4 causes.
Ovulation Problems

Implantation Problems

Miscarriage Problems

Genetic Problems
Treating Male Infertility Problems:
It has been found that Male Infertility is responsible for over 30% of Infertility Problems. An Expert infertility Specialist will suggest some medicines and Lifestyle changes to treat Male Infertility Problems related to the following 4 causes.
Ejaculation Problems

Sperm Count Problems

Erectile Dysfunction Problems

Sperm Movement/Motility Problems
Treating Unexplained Infertility through IUI:
If the above two infertility treatments do not result in a positive pregnancy, an Expert Fertility Specialist will suggest intrauterine insemination (IUI) to treat infertility before recommending an IVF Procedure.
In IUI Treatment, Male Sperms are transferred into the Uterus of a Female during the Period of Ovulation so that Male Sperms are able to engage with the Eggs to simplify the process of Fertilization.
Explore Your Options with Little Angel IVF
Couples facing Infertility Problems must research the Best Infertility Doctor in their City to explore infertility treatment without IVF. We Suggest that you Explore your options with Little Angel IVF if you have any infertility problems.