Best IVF Centre for Infertility Treatment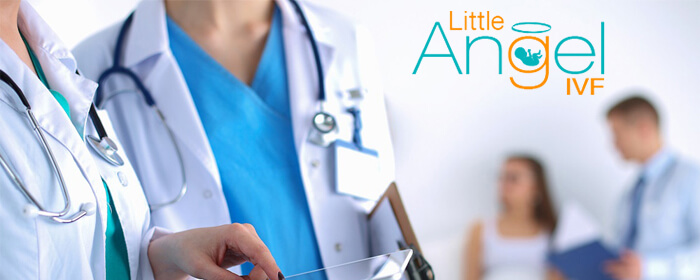 Choosing the Best IVF centre in Delhi NCR is an extremely crucial decision for an intended couple. A vast sea of information is available and it is difficult to make a decision simply on the basis of reading this information. Since choosing the right IVF Center in Delhi NCR makes all the difference and has a direct effect on the result, therefore, it is imperative that the couple make a well informed decision after all the appropriate inputs to finalize their choice of a Best Fertility Centre in Delhi NCR.
Why Little Angel IVF is the Best Fertility Centre in Delhi NCR
Little Angel IVF Clinic is a prominent IVF Clinic in Delhi NCR with a world class team of dedicated experts. The team aims to achieve a positive result for all its patients by providing them with thoroughly professional and humane approach utilizing the latest technology. Best IVF Centre Delhi NCR does not believe in treating the couples as masses by the approach of "One size fits all." A personalized work plan and individualized protocol for each couple is meticulously chalked out and adequate time is then invested to the holistic management of the prospective parents.
Little Angel IVF believes in especially catering to the working couples by minimizing the number of visits during the treatment schedule and absolutely avoiding unnecessary appointments that force the couples to take leave from office. Keeping this aspect in mind, we have launched the scheme of "IVF in 3 visits". The Doctors at IVF Center in Delhi NCR believe in responding to the appropriate queries whenever possible by connecting to the patients and avoiding physical visits which not only cause inconvenience but also loss of working hours.
IVF Treatment with Best IVF Clinic in Delhi NCR
The team is in accordance with the guidelines laid down by ICMR for ART Centers in India. The IVF Specialist Dr Mona Dahiya, has a rich global experience of 20 years both in India and abroad in both public and private sector. She specializes in handling cases of all kinds especially the ones that are referred to us with previous unsuccessful attempts. The team of embryologist, nurses and technicians are well trained and have a sincere approach in gently guiding the couple on their journey to parenthood, thus making Little Angel IVF one of the Best IVF Centre in Delhi NCR. If your are looking for best gynaecologist doctor in Delhi you must meet dr. Mona Dahiya. She is also ICSI Specialist along with fertility doctor. At Little Angel IVF we charge a very affordable IVF cost for treatment in Delhi NCR.
Find the Leading IVF Center in Delhi NCR
An IVF Clinic/IVF Centre/IVF Hospital is nothing but a Physical infrastructure and the only thing that actually matters is the IVF Doctor who treats the infertile patients. Couples seeking Infertility treatment should consider the following 5 Factors to decide the Best IVF clinic in Delhi NCR.
Doctor Experience.
Doctor Academic Qualifications
IVF Success Rate
Clinic Reviews
Infertility Treatment Facilities
Little Angel is the Best IVF Clinic in Delhi NCR based on the Highest rating as per the above 5 Parameters.