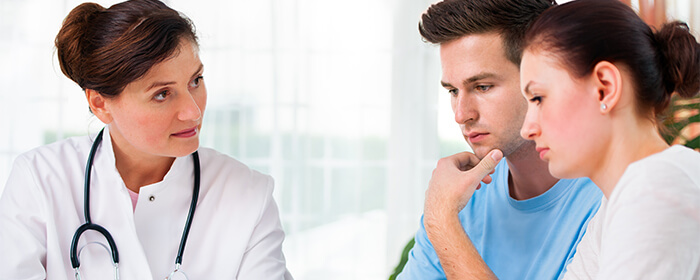 Renowned Infertility Specialist & Best IVF Doctor in Delhi NCR
Little Angel IVF Fertility Center is the foremost name amongst the finest IVF centers in the country. Our distinction comes from globally renowned IVF specialists and usage of world's most advanced techniques producing the highest IVF success rate. Our fertility center constitutes a team of passionate and experienced fertility expert & IVF embryologists Delhi NCR. We take pride in providing personalized treatments with utmost transparency and care to produce superior quality infertility treatment and care.
Being a well reputed IVF specialist in Delhi NCR, the fertility experts at Little Angel IVF Fertility Center are always thriving to bring the best medical care to those who need it most. We are pleased to provide world's finest and most advanced IVF treatment facilities at our Center by keeping ourselves well-informed with the latest developments in fertility techniques & treatments.
Best IVF Doctor in Delhi NCR
Dr Mona Dahiya as our IVF expert has done her MBBS from Lady Hardinge Medical College and MD from Maulana Azad Medical College, both of which are ranked among the top medical colleges in India. She has done her super specialization from Singapore General Hospital which is considered as the foremost IVF Hospital globally. She has a praiseworthy experience of over 17 years and 2000+ IVF cycles with the highest success rate, making her stand out as one of the most acclaimed IVF specialist and the best IVF Doctor in Delhi NCR.
In order to offer comprehensive treatment and care to the childless couples, our team of nursing and support staff practices the highest level of dedication. Since our team constitutes best IVF Doctor in Delhi NCR, we work with the intention of providing high-quality services with utmost transparency and ethics at minimal costs. All of our infertility treatments are made available to the needy patients at affordable costs which make us the most sought-after IVF Center in Delhi NCR.
Our team is committed to fulfilling the dreams of parenthood for childless couples by providing a holistic range of preventive, diagnostic and therapeutic (corrective) infertility treatments at one place. We understand the emotional and financial aspects of becoming a parent from being an infertile couple. Therefore, we try to put our best efforts for each patient while assessing the treatment process in a precise way to have better chances of conceiving a child.
Choose The Best IVF Specialist in Delhi NCR To Make Your Treatment Successful