India's Best Infertility Doctor
Dr. Mona Dahiya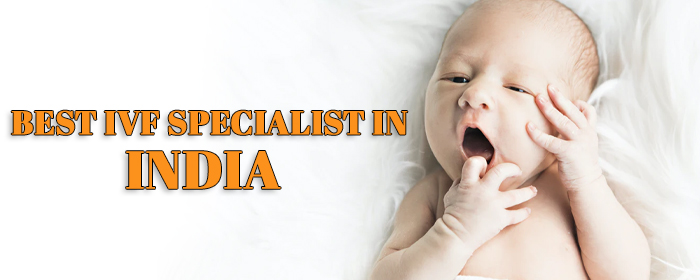 Looking for Best IVF Specialist in India?
Dr. Mona Dahiya is widely regarded as the Best IVF Specialist in India. She heads one of the most successful fertility IVF Chain for infertility treatment by the name of Little Angel IVF. Little Angel IVF is continuously ranked as one of the Best IVF Centre in Delhi based on Positive Patient Reviews. Little Angel IVF headed by Dr Mona Dahiya offers Patient specific tailor-made approaches to have the Best IVF Results. Little Wonder, her patients include a long list of Celebrities and Media personalities. Dr Mona Dahiya is India's best infertility doctor with over 20 years of Infertility experience and has treated over 3000 infertility patients. She is an eminent Speaker on infertility at International and National Events with over 100 Publications. Dr Mona Dahiya is a respected name in the list of Best IVF Doctors in India with academic qualifications from the most Premier Medical Institutions in India and Abroad. Dr Mona Dahiya's popularity as the Best Infertility Doctor in Delhi
is because she has helped thousands of infertile patients embrace parenthood. She is at first in the list of top IVF doctors in India.
How Dr. Mona Dahiya is Best Infertility Doctor in India?
Dr Mona Dahiya has the Highest IVF Success rate of over 70% which is above the National average of 40% for the Best Infertility Doctors in India. Highest IVF Success rate is a testimony why Dr Mona Dahiya is ranked continuously as the Best Infertility Doctor in India. Her Clinic, Little Angel IVF is known for Care, Personalized Treatment, World Leading practices and Positive Results. Her Clinic offers Best Infertility Treatment in India through World Class infertility methods which help improve IVF results and increase the chances of pregnancy, for instance assisted embryo hatching, PICSI, blastocyst culture or Embryoscope. Her Clinic Little Angel IVF, places the Highest emphasis to COIVD-19 Guidelines and quality control that strictly adheres to ISO standards and Parameters as laid down by the Indian Council of Medical Research. She is ranked as the Top IVF Doctor in India for Personalized Treatment and every patient is administered IVF procedures aligned to the requirements of the patients. Dr Mona Dahiya is a beacon for upholding the Highest Ethical Standards and every Patient of Little Angel IVF can vouch for it. This is why she is the best IVF specialist in India.
Dr Mona Dahiya is considered as the foremost name among the Best IVF experts in India and has immensely contributed to the infertility field. She is an award-winning IVF Doctor in India with Fellowship from Singapore General Hospital, PG and Residency from Maulana Azad Medical College, Delhi University and MBBS from Lady Hardinge Medical College Delhi University. Dr Mona Dahiya of Little Angel IVF is continuously ranked as the Best Infertility Doctor in Delhi.
Just visit LittleAngelIVF.Com to Book an Appointment with No-1 IVF Doctor in India. Consultation by Prior Appointment Only.