Best Ivf Center In Gurgaon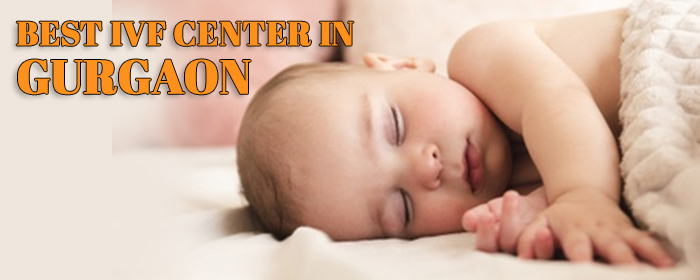 Gurgaon Fertility Centre
It is a proud moment for us that Little Angel IVF now has a Gurgaon Fertility Centre. Our State-of-the-art IVF Clinic in Gurgaon has world class facilities for all fertility treatments. Little Angel IVF is headed by Globally acclaimed IVF Super Specialist Dr Mona Dahiya, who has successfully conducted over 3000 IVF Cycles over a period of 2 decades.
Why Choose us for the Best IVF Treatment in Gurgaon
If you are looking for an IVF Clinic in Gurgaon, we give you 20 Reasons why Little Angel IVF is the Best IVF Center in Gurgaon.
Tubal Testing: For Women to check for Infertility issues.
IVF: In vitro fertilisation Treatment or Failed or Late Pregnancy.
Transfer: Blastocyst transfer Check Up and Treatment.
Affordable IUI: Intrauterine insemination.
Ovulation Testing: Monitoring and Induction.
Male Infertility Treatment: Surgical sperm retrieval (SSR).
ICSI: Intracytoplasmic sperm injection facilities.
Embryo cryopreservation: For Couples undergoing Medical Treatment.
Egg vitrification: For Female Infertility
Hysteroscopy and laparoscopy: Surgery for infertility Treatment.
Tests: Blood/Doppler/Urological/COVID-19/HIV.
Embryo monitoring: For Time Lapse.
LAH: Laser assisted hatching.
ERA: Endometrial receptivity analysis test.
PGS: Preimplantation genetic screening.
PGD: Preimplantation genetic diagnosis.
DNA: Sperm DNA fragmentation testing.
Latest: Andrology services for male infertility treatments.
Success Rate: Best IVF Success rate in India.
Best IVF Doctor: Personalized Treatment by the

 

Best Fertility Doctor in India.
Best IVF Hospital in Gurgaon
We at Little Angel IVF clinic are humbled that our fertility pregnancy rates are far higher than the average of IVF Clinics in Gurgaon. Dr Mona Dahiya of Little Angel IVF is ranked continuously as the Best IVF Doctor in India. Little Angel IVF Gurgaon Fertility Centre is known for World Leading practices and Positive Results. Our IVF Treatment centre in Gurgaon offers Infertility Programs that lead improve IVF results and increase the chances of pregnancy, for instance assisted embryo hatching, PICSI, blastocyst culture or Embryoscope. At our Gurgaon Fertility Clinic, we have the Highest quality control measures that are endorsed by Global standards. Our Globally trained team of experts follow the Safest Standards and we have been rated as the Best IVF Clinic in Gurgaon.
Best IVF Clinic in Gurgaon – Dr. Mona Dahiya
Dr Mona Dahiya is the Founder and Director of Little Angel IVF Harding has over 500+ Publications in National & International Journals. An eminent speaker at Global Events, Dr Mona Dahiya is World renowned IVF Specialist featured among the best IVF Doctors in the world. She has an enviable Academic pedigree with Fellowship from Singapore General Hospital, PG and Residency from Maulana Azad Medical College, Delhi University and MBBS from Lady Hardinge Medical College Delhi University. Dr Mona Dahiya of Little Angel IVF is rated as the Best IVF Specialist in India. Dr Mona Dahiya has helped numerous Celebrities, Industrialists and CXO Management Professionals become proud parents.
You can Count on Little Angel IVF to solve your infertility issues. We have a special Infertility package for working women.
IVF treatment in 3 Visits for working Women.