Affordable IVF Treatment Cost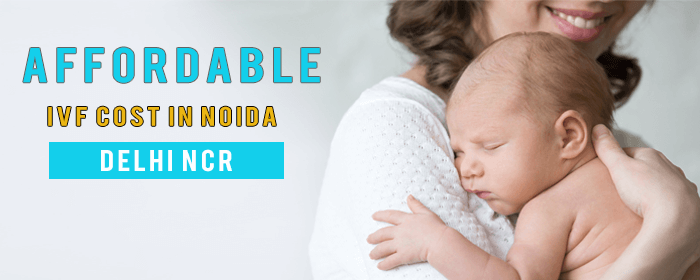 High Quality Yet Affordable IVF Cost in Noida
With 30 million couples suffering from infertility in India, the cost of treatment in our country is a major concern. It is the stumbling block that limits many couples from taking treatment at the right time. Out of the various treatment modalities that are available for management of infertility, IVF is one of the costliest. The hormonal injections used and the infrastructure and technology involved in this delicate scientifically evolved process contribute to increasing the cost of the total procedure. The motto for treatment at Little Angel IVF is "Affordable IVF for all", thus providing affordable IVF cost in Noida , Delhi NCR. Our team aims to minimize the cost without compromising the chance of conceiving or quality of treatment and care.
There are certain ways by which we, at Little Angel IVF strive to bring down the cost of IVF making it within the reach of the average Indian couple. As a Doctor-owned IVF fertility clinic, our treatment fees do not need to cover shareholder dividends, all of which usually comes out of the income obtained from patients' IVF treatment cycle fees at other fertility clinics and hence, we are comfortably able to provide affordable IVF cost in Noida, Delhi NCR.
As experienced fertility experts, we are well aware of the emotional as well as financial aspects involved in the fertility treatment. Therefore, to ensure that the chances of pregnancy are maximized, we conduct thorough sessions in which a detailed history of the couple is taken followed by a meticulous examination to avoid missing any crucial details. Relevant investigations necessary to clinch the diagnosis are carried out and finally an individualized workplan is prepared for each couple. Our holistic approach of management also involves modification of nutritional and lifestyle factors in such a way as to increase the fertility. Implementation of such an all-encompassing personalized management plan leads to improved chances of pregnancy. Moreover, with this meticulous approach and by correction of certain causative factors of infertility, many patients conceive spontaneously.
Aim to Provide Affordable IVF cost in Delhi NCR
"Mild Stimulation "protocols or "Soft stimulation" is another means by which we aim at providing affordable IVF cost in Delhi NCR. This is the latest development by which we use minimum dose of injections trying to mimic a Natural cycle. As a result the hormonal levels in the body are also not very high which further improve the chances of implantation and pregnancy. Reducing the dosage of injections brings down the cost drastically.
Routine checks and thorough monitoring of all the laboratory parameters ensures good fertilization and blastulation rates, therefore, ensuring that our laboratory conditions are optimum for the growth and culture of embryos. Doing so significantly increases the possibility of conception occurring, resulting in a simpler, easier, and less expensive treatment. Thus, Little Angel IVF team makes all the necessary efforts at each and every step of management right from the time the patient walks into the clinic till a positive pregnancy result is obtained making it one of the best IVF Clinics in Noida, Delhi NCR.