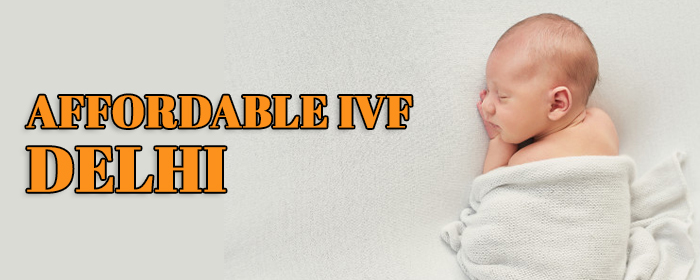 Affordable IVF in Delhi People from all over the World are coming to Little Angel IVF for Affordable IVF in Delhi. Little Angel IVF is the Top Most name amongst the finest IVF centres in the country. Our Success comes from globally renowned IVF specialist Dr Mona Dahiya who heads Little Angel IVF. As the world's Leading IVF Doctor, she is certified with world's most advanced techniques producing the highest IVF success rate. Our fertility centre has a passionate and experienced team of IVF embryologists and Support Staff. Patients get personalized treatments with utmost transparency and care for Affordable IVF in Delhi
Little Angel IVF has assisted people from all walks to become proud parents and you can be assured of Best treatment of infertility. Our philosophy is to provide Personalized fertility treatment to all patients. You can be confident that your IVF treatment will be done by one of the Most experienced IVF Doctor in the World. Dr Mona Dahiya is a Globally acknowledged IVF expert with Academic Qualifications from the most Premier Institutes of India and Abroad.
She has done her MBBS from Lady Hardinge Medical College, Delhi University and MD from Maulana Azad Medical College, Delhi University both of which are ranked among the top medical colleges in India. She has done her super specialization from Singapore General Hospital which is considered as the foremost IVF Hospital globally. She has a praiseworthy experience of over 20 years and 3000+ IVF cycles with the highest success rate, making her stand out as one of the most acclaimed IVF specialists in India. In order to offer comprehensive treatment and care to the childless couples, Little Angel IVF provides Affordable IVF in Delhi. With the intention of providing high-quality services with utmost transparency and ethics at minimal costs, all of our infertility treatments are made available to the needy patients at affordable costs which make us the most sought-after IVF Centre in India.
What Is the Cost of IVF in Delhi?
IVF treatment cost is very affordable in Delhi in comparison to other Cities or Country. We are known for Cheapest IVF in comparison to other IVF Clinics. An average cost of IVF in Delhi is 2000 to 3000 USD. Sometime It depends on Patients Medical History and Fertility levels. If you are in Delhi and looking for affordable IVF near me then Little Angel is the best option for you. Call us now to know the test tube baby cost. Dr. Mona Dahiya the best infertility expert also known for low cost IVF treatment.