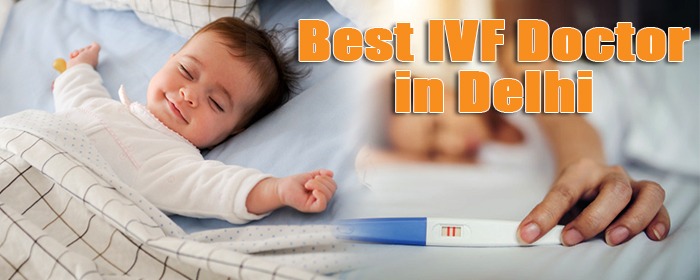 Why You Need Best IVF Doctor in Delhi?
Most Metropolitan cities across the Country are witnessing an increase in couples having infertility problems. As a matter of fact, India has one of the Highest infertile couples globally. As per Dr Mona Dahiya, regarded as one of the Best IVF Doctor in Delhi, the following three factors are largely responsible for the increase in infertility.
Lifestyle Habits: Unhealthy Eating, Drinking, Smoking and Drug abuse.
Medical Conditions: Associated with Pollution, Diabetes, Cancer etc.
Age and Stress: Late Marriages and Stress factors.
As per Dr Mona Dahiya, Best Infertility Specialist Doctor in Delhi the above 3 factors may lead to one or many of the following infertility issues in Females and Men.
Females: Damaged/Blocked Fallopian Tubes, Ovulation Disorders, Fibroids.
Males: Sperm Count and/or Sperm Motility.
It is now a globally recognized fact that about 10% of Married Couples are now having some or the other infertility problems known as Subfertility. According to Dr Mona Dahiya Best Fertility Doctor in Delhi, Subfertility is of the following 2 Types:
Primary Subfertility: No previous Pregnancy
Secondary Subfertility: Conceived Previously (Failed/Successful Pregnancy).
Way to Conceive Naturally According to Best IVF Specialist in Delhi
Every infertility Doctor in Delhi will confirm that regular sexual intercourse plays a vital role in pregnancy and 90% of Couples are able to conceive naturally in a year's time. Young married couples in twenties are able to conceive in less than 6 months with over 50% conceiving in less than 3 months of regular intercourse. Rightly so, any infertility Specialist in Delhi will recommend that regular physical contact promotes fertility.
According to Dr Mona Dahiya, known as the Best IVF specialist in Delhi, couples should be very clear to answer the 3 basic questions before any infertility tests are done.
How often do they have intercourse?
Do they have any problems in intercourse?
Past Conception (If Any)?
Suggestion From Infertility Specialist in Delhi
The Best doctor for infertility treatment in Delhi, Dr Mona Dahiya suggests the following tests to ensure the best course for infertility treatment in Delhi.
Female Tests:
BBT: Basal Body Temperature Charting.
EB: Endometrial Biopsy
ULHD: Urinary Luteinizing Hormone Detection
HSG: Hysterosalpingogram
US: Ultrasound
Male Tests:
Sperm Test
Semen Analysis
LH and FSH
Testicular Biopsy
Urine Tract Infection Test
Dr Mona Dahiya heads little Angel IVF which is known for World Class Infertility treatment in Delhi. An expert team of Embryologist, Nursing and Support staff led by the best doctor for infertility treatment in Delhi defines Little Angel IVF.
Our team is committed to fulfilling the dreams of parenthood for childless couples by providing a holistic range of preventive, diagnostic and therapeutic (corrective) infertility treatments at one place. We understand the emotional and financial aspects of becoming a parent and we put our best efforts while assessing the treatment process in a precise way to have better chances of conceiving a child.
About Top IVF Doctor in Delhi
Dr Mona Dahiya is a world-renowned IVF Doctor with Academic Qualifications from the most Premier Institutes of India and Abroad. MBBS from India's prestigious Lady Hardinge Medical College, Delhi University and MD from acclaimed Maulana Azad Medical College, Delhi University, Dr Mona Dahiya is counted among the best IVF doctors in Delhi. Dr Mona Dahiya has done her super IVF Super specialization from Singapore General Hospital which is considered as one of the Best IVF Hospital in the world. She has a praiseworthy experience of over 20 years and 3000+ IVF cycles with the highest IVF success rate in Delhi.
Book an appointment with the Best Fertility Doctor in Delhi