Noida's Best IVF Center:

Where Parenthood Dreams Come True
Giving Birth To Hope and Joy

: Where 5000+ Families Found Their Miracle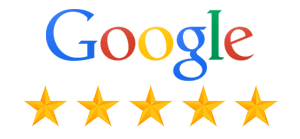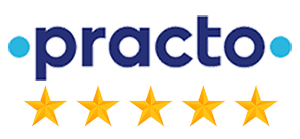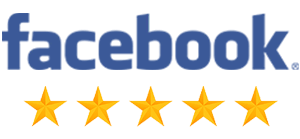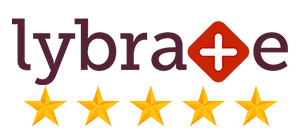 Choose Little Angel IVF For
High IVF Success Rate
5000+ IVF Cycles with
80% Success Rate

Best IVF Doctor In India
World Renowned IVF Expert
Dr Mona Dahiya

PATIENT REVIEWS
Best IVF Success Stories | IUI Success Stories

Best GLOBAL FACILITIES
World Class Infertility Treatment Options

ETHICAL & TRANSPARENT
Low Cost Infertility Treatment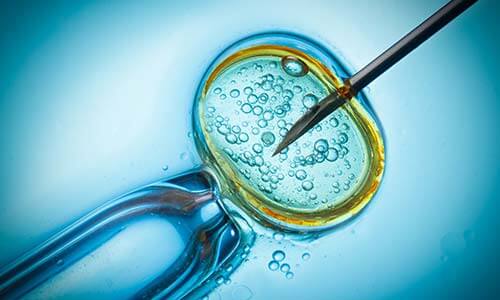 Intra-uterine insemination (IUI)
Intra-uterine insemination (IUI or artificial insemination) is a fertility treatment …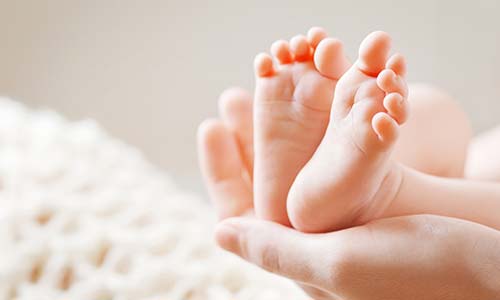 Donor Gametes
One must be psychologically ready to receive the donor sperms. Young healthy medically …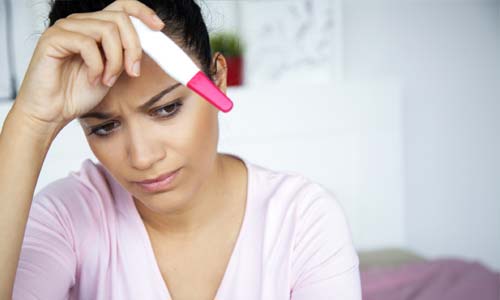 Female Infertility Treatment
TVS is a very useful tool for the diagnosis and management of female infertility. It is done …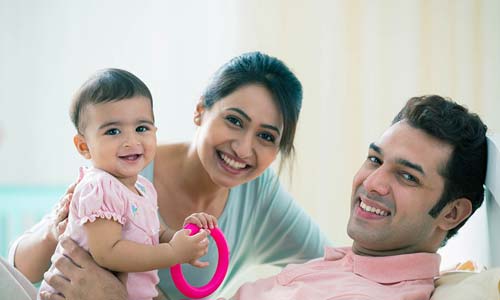 Male Infertility Treatment
Patients with no sperm in the ejaculate or with certain ejaculatory disorders may be offered Surgical Sperm Retrieval ..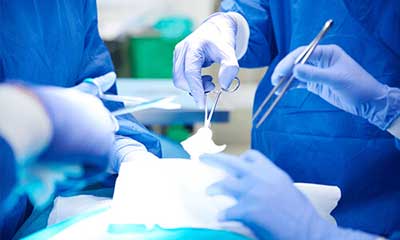 Laparoscopy & Hysteroscopy
Laparoscopy is a key hole surgery done under anesthesia to find out the exact condition of uterus, tubes ..
IVF/Test Tube Baby
As the leading Test Tube Baby Clinic in Noida, Little Angel IVF is a fully-independent, doctor-owned fertility clinic which offers precise ..
Aarif up 16 Aarif
2023-09-01
highly recommend
Dr. Mona is truly an angel for those couples who want to embrace parenthood. May God bless her with long life so that she can help every childless couple. This I'm writing after being blessed with a baby girl through ivf under supervision of Dr. Mona
Thank you ma'am for all the help.we will always wish you all the best to help others like us.
May god bless her for skills... Highly recommend
Gavendra Singh
2023-07-29
Very understanding doctor and the best infertility expert in noida.
Excellent treatment. Thank you maam.
Very compassionate Doctor and helped our family achieved the impossible.Many thanks 🙏 Dr Mona.
Dileep Kumar Pathak
2023-02-09
Very dedicated doctor and a supportive team.made a big difference in our life
Simanto Biswas
2023-02-05
Excellent
Dr Mona Dahiya of Little angel IVF is a very passionate and dedicated IVF doctor. She is one of those rare doctors who possess great knowledge, patience, benevolence and dedication towards her work. We recently had a cute little angel under her care and guidance. The entire pregnancy journey was absolutely beautiful. We would like to thank Dr Mona Dahiya!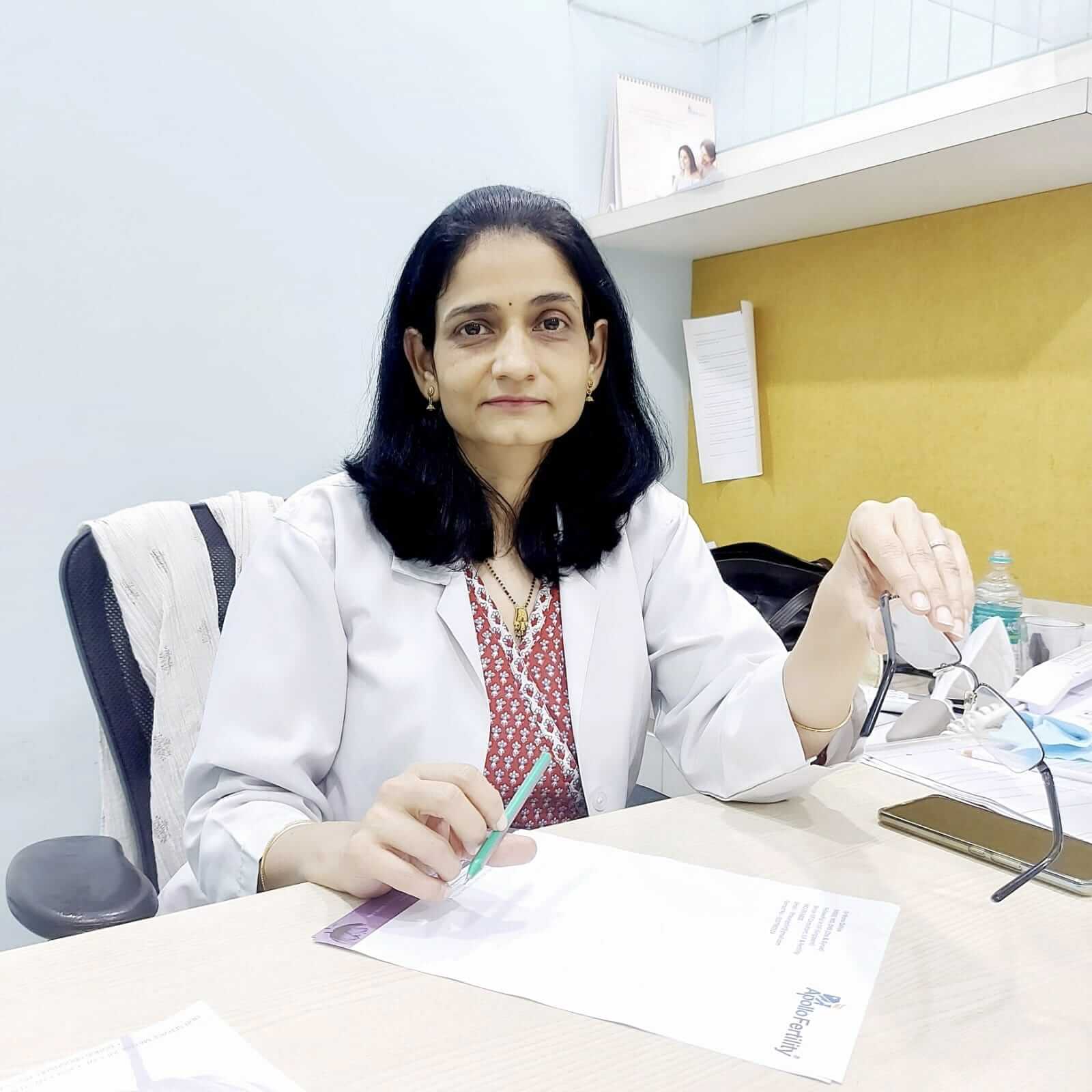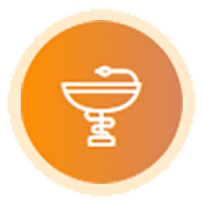 Our Vision
Awarded as the Best IVF Center in Noida for Giving Birth to Hope and Joy.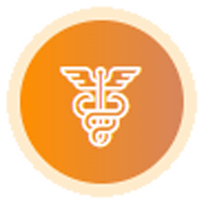 Our Mission
Helping Couples Realize their dreams to become Happy parents by Providing World class medical Facilities with ethics and Transparency.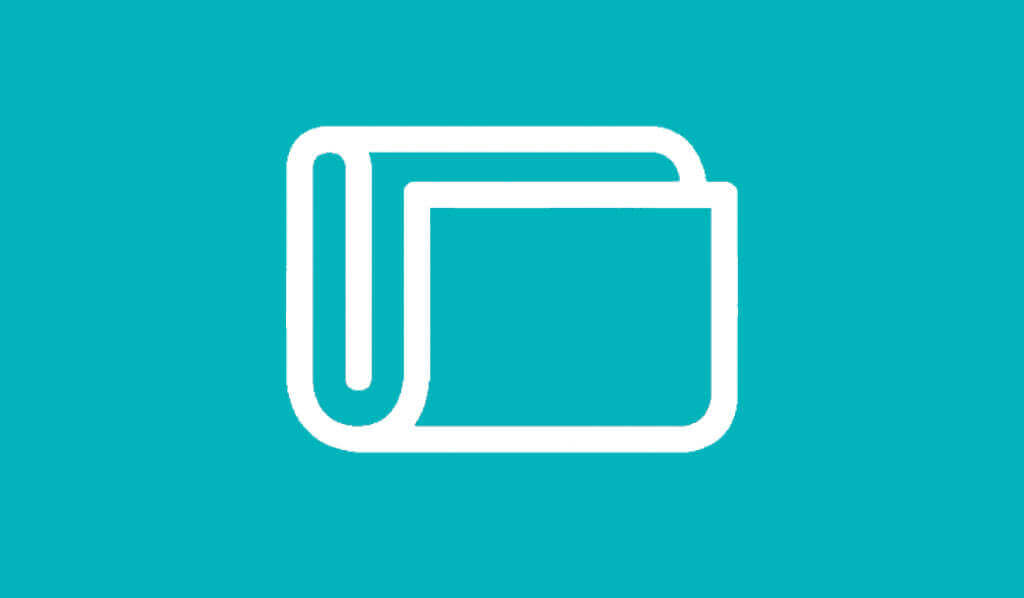 PUBLICATIONS
Kumar Ashok, Beniwal Mona, Kar P, Sharma JB, Murthy NS. Hepatitis E in pregnancy. Int J of Obst & Gynae. 2004;85: 240-244.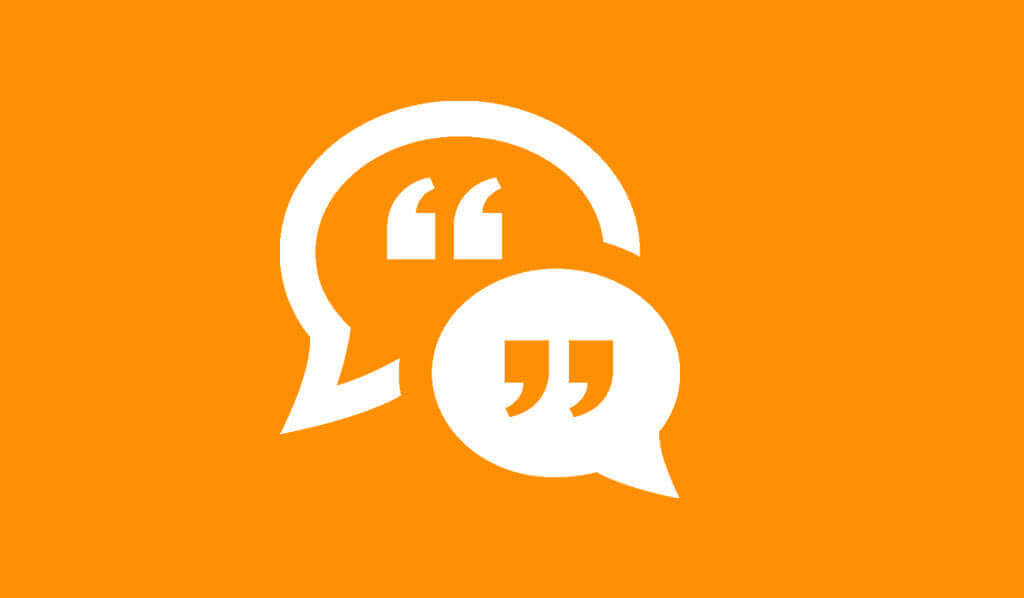 PATIENT TESTIMONIALS
We strongly recommend little angel IVF for all those couples having a problem in starting a family. She has a very pleasing personality and her vast knowledge is amazing! We are proud parents..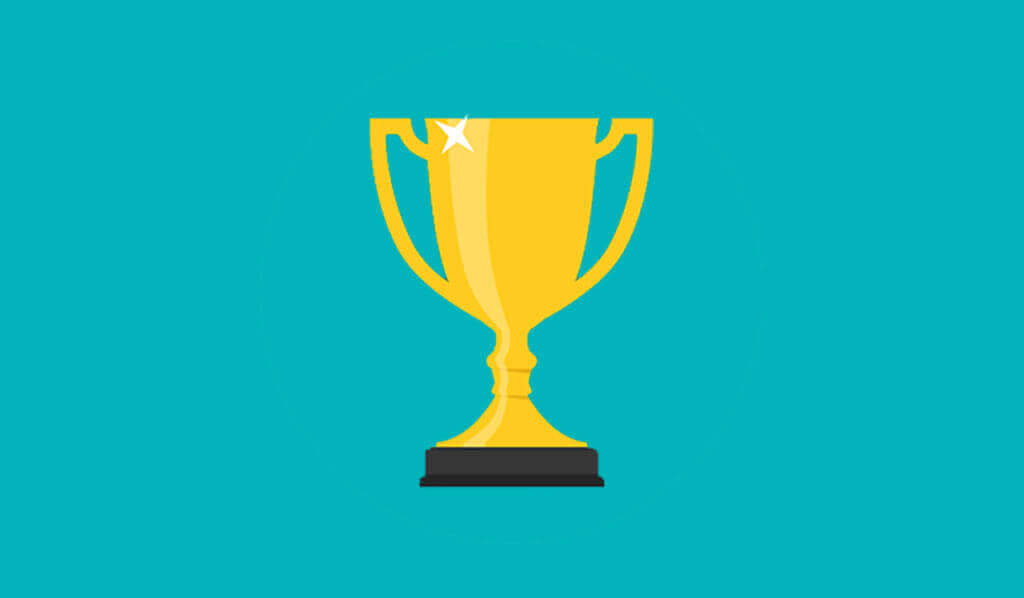 AWARDS AND ACHIEVEMENTS
We have received many Awards & Recognitions from worldwide, visit here to know more about latest Awards & Achievements.
People's Recommended IVF Centre in Noida – Little Angel IVF
When it comes to fulfilling the cherished dream of parenthood, Little Angel IVF stands out as a beacon of hope and compassion for countless couples in Noida. As one of the leading fertility clinics in the region, Little Angel IVF has earned a reputation for excellence and success in helping couples overcome infertility challenges. With a wide range of fertility treatments and a team of dedicated experts, this center has become the top choice for those seeking to embrace parenthood. Let's delve into the different types of fertility treatments available at Little Angel IVF and understand why it is considered the best IVF centre in Noida.
Types of Fertility Treatment Available at Little Angel IVF
In Vitro Fertilization (IVF)
IVF is a widely recognized and effective fertility treatment that has brought joy to numerous families. It involves fertilizing eggs with the partner's sperm in a laboratory setting and transferring the resulting embryos into the woman's uterus. Little Angel IVF excels in providing state-of-the-art IVF services, with a compassionate approach that helps couples navigate the emotional roller coaster that often accompanies the IVF journey.
Intrauterine Insemination (IUI)
Intrauterine Insemination (IUI) is a specialized fertility treatment offered at Little Angel IVF. This procedure involves the careful placement of specially prepared sperm directly into the woman's uterus during her fertile period. IUI is particularly beneficial for couples facing challenges related to low sperm count or reduced sperm motility.
At Little Angel IVF, the IUI process is carried out with precision and care, providing couples with renewed hope and a higher chance of conception. The procedure is relatively simple and minimally invasive, making it a popular choice for those seeking less intensive fertility treatment.
Intracytoplasmic Sperm Injection (ICSI)
Intracytoplasmic Sperm Injection (ICSI) is another advanced fertility treatment available at Little Angel IVF. This procedure is specifically designed for couples dealing with male infertility issues, such as low sperm count or poor sperm quality. ICSI involves the direct injection of a single sperm into an egg, increasing the likelihood of successful fertilization.
ICSI has revolutionized the treatment of male infertility, offering new possibilities for couples who may have previously felt disheartened by conventional treatments. The skilled and experienced team at Little Angel IVF ensures that the ICSI process is conducted with utmost care and expertise, giving couples renewed optimism on their path to parenthood.
Mini IVF
Little Angel IVF understands that not all patients require full-strength IVF protocols. For those seeking a more tailored and less invasive option, Mini IVF is available. This approach involves using lower doses of fertility medications to stimulate the ovaries, leading to the development of fewer yet high-quality eggs. Mini IVF can be an excellent choice for certain individuals and is performed with the same care and expertise as traditional IVF.
Egg Freezing
Egg freezing, or oocyte cryopreservation, has revolutionized family planning for women. It allows them to preserve their fertility by freezing healthy eggs, which can later be thawed, fertilized, and transferred during IVF. Little Angel IVF provides comprehensive egg-freezing services, empowering women to take charge of their reproductive future.
Donor Egg/ Sperm
For couples facing challenges with their own eggs or sperm, Little Angel IVF offers donor egg & sperm programs. This compassionate option allows couples to experience the joys of parenthood by using carefully screened and healthy donor gametes.
Laparoscopy & Hysteroscopy
In some cases, diagnosing and treating underlying fertility issues may require minimally invasive procedures such as Laparoscopy & Hysteroscopy. Little Angel IVF is equipped with advanced technology and skilled specialists who perform these procedures with precision and care, ensuring the best possible outcomes for patients.
At Little Angel IVF, couples have access to a comprehensive range of fertility treatments, tailored to address their unique needs and challenges. Whether it's IVF, IUI, ICSI, or other specialized procedures, the compassionate team at Little Angel IVF strives to fulfill the dreams of parenthood for every hopeful couple.
How Does Our IVF Centre in Noida Fulfill the Parenthood Dream?
At Little Angel IVF, the journey to parenthood is not just about medical procedures; it is about compassion, understanding, and personalized care. The team of fertility specialists, nurses, and support staff works tirelessly to ensure that every patient feels heard, supported, and valued throughout their fertility treatment.
The emotional aspect of infertility can be overwhelming, and the team at Little Angel IVF recognizes this. They take the time to listen to each couple's story, fears, and aspirations, offering a shoulder to lean on during the highs and lows of the journey. This human touch sets them apart, creating a warm and reassuring environment for patients.
Moreover, the fertility experts at Little Angel IVF leverage the latest advancements in reproductive medicine to offer cutting-edge treatments with the highest success rates. The clinic's success stories are a testament to their expertise and dedication, instilling hope and confidence in every couple they serve.
Why Choose Little Angel IVF as the Best IVF Centre in Noida?
High Success Rates: Little Angel IVF boasts an impressive track record of successful fertility treatments, giving couples the best chance of achieving their dream of parenthood. The clinic's commitment to excellence and continuous improvement is reflected in its consistently high success rates.
Personalized Treatment Plans: No two infertility cases are alike, and Little Angel IVF recognizes this. They create personalized treatment plans tailored to each individual's unique needs, ensuring that every patient receives the most suitable and effective care.
State-of-the-art Facilities: Little Angel IVF is equipped with advanced fertility laboratories, cutting-edge technology, and modern amenities to provide patients with the highest standard of care. The clinic's commitment to quality and safety is unwavering.
Caring and Compassionate Team: The compassionate and caring nature of the staff at Little Angel IVF sets them apart. Their empathetic approach and genuine concern for their patients create a nurturing environment that makes the fertility journey more manageable.
About Our IVF Specialist: Dr Mona Dahiya
When it comes to choosing a fertility clinic for your journey to parenthood, one of the most critical factors is the expertise and experience of the IVF specialist. At Little Angel IVF, we are proud to have Dr. Mona Dahiya, a renowned and accomplished fertility specialist with 25+ years of experience in fertility treatment. Dr. Dahiya's passion for helping couples realize their dreams of having a family and her exceptional medical skills have earned her a reputation as one of the best IVF doctors in Noida.
Dr. Mona Dahiya is not just a medical professional, she has performed 5k+ IVF cycles in 25 years of her experience for countless couples struggling with infertility. With her warm demeanor and empathetic approach, Dr. Dahiya instantly puts her patients at ease. She understands the emotional challenges of infertility and takes the time to listen to her patients' concerns, fears, and aspirations.
Dr. Dahiya's journey as a fertility specialist started with a deep-rooted desire to make a difference in people's lives. Her commitment to staying at the forefront of reproductive medicine and her genuine care for her patients have contributed to the outstanding success rates at Little Angel IVF.
The Secret to Our High IVF Success Rate Among All Fertility Clinics in Noida
At Little Angel IVF, our commitment to excellence is reflected in our exceptional success rates. We take immense pride in having one of the highest success rates among all fertility clinics in Noida. The key to our success lies in a combination of factors that set us apart from the rest.
Personalized Treatment Plans: Dr. Mona Dahiya and her team understand that every patient's fertility journey is unique. There is no one-size-fits-all approach when it comes to fertility treatments. This understanding drives us to create personalized treatment plans tailored to the specific needs and challenges of each individual or couple. By addressing the root cause of infertility with precision, we optimize the chances of success.
State-of-the-Art Technology: At Little Angel IVF, we leave no stone unturned in providing our patients with the latest advancements in reproductive technology. Our clinic is equipped with state-of-the-art facilities, cutting-edge equipment, and advanced laboratories to ensure that every aspect of the treatment is carried out with utmost precision.
Experienced and Compassionate Team: Behind every successful fertility clinic is a team of dedicated experts. Our team of fertility specialists, nurses, embryologists, and support staff work cohesively to provide comprehensive care to our patients. Dr. Mona Dahiya's leadership and guidance ensure that every member of the team is driven by compassion and a genuine desire to make a positive impact on our patients' lives.
Emphasis on Emotional Well-being: Infertility can take a toll on a person's emotional well-being. At Little Angel IVF, we recognize the importance of emotional support throughout the treatment journey. We offer counseling and guidance to help our patients cope with the stress and anxiety that often accompany infertility.
Advantages of Choosing a Reputed & the Best IVF Clinic in Noida
The decision to undergo fertility treatment is a significant one, and choosing the right clinic can make all the difference. Here are some compelling advantages of choosing a reputed and the best IVF clinic like Little Angel IVF:
High Success Rates: As mentioned earlier, the success rates at Little Angel IVF are among the highest in Noida. Opting for a clinic with a proven track record increases the chances of a successful pregnancy, giving couples the hope and confidence, they need.
Expert Medical Guidance: Fertility treatment in Noida can be complex, and having the guidance of experienced fertility specialists can make the process smoother. The expertise of the doctors and staff at Little Angel IVF ensures that patients receive the best possible care and attention.
Personalized Care: The best IVF center in Noida prioritize personalized care for their patients. This means understanding the unique needs of each patient and tailoring the treatment plan accordingly. Personalized care not only improves the chances of success but also provides emotional comfort to patients.
Comprehensive Services: Reputed fertility clinics like Little Angel IVF offer a wide range of fertility treatments and services. From IVF and IUI to egg freezing and donor programs, having access to comprehensive services under one roof simplifies the treatment process for patients.
Cost of IVF in Noida at Little Angel IVF
The cost of IVF in Noida ranges from 1.2 lakhs to 1.8 lakhs & it may vary depending on individual circumstances and treatment plans, Little Angel IVF is committed to providing transparent and competitive pricing. We understand that the financial aspect of fertility treatment can be a concern for many couples, and we strive to ensure that our services remain accessible without compromising on quality.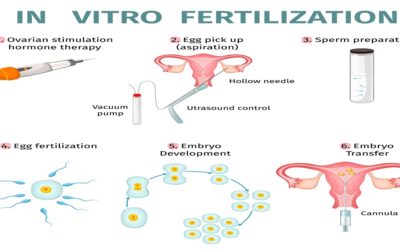 What is Mild IVF? Mild IVF, short for Mild In Vitro Fertilization, is a more patient-friendly and...
read more
Frequently Asked Questions
Which is the best IVF centre in Noida?
Undoubtedly, Little Angel IVF is considered the Best IVF Centre in Noida based on Patient Reviews, IVF Success Rate, and the fact that is Headed by One of India's widely acclaimed IVF Doctors, Dr. Mona Dahiya.
What is the success rate of IVF in Noida?
Lifestyle Habits, Age, Weight and Hormonal Issues are the Leading Indicators of Infertility and play an important role that determine the success rate of IVF. Our Success Rate of IVF in Noida Clinic is about 85%.
What is the most difficult part of IVF procedure?
The Most Difficult Part of IVF Procedure is to implant the Embryo in a Woman's Uterus for a Successful Pregnancy to happen. Hence, it is very important to Undergo IVF treatment from an Experienced IVF Doctor.
How many eggs are necessary for IVF success?
Although the Fact is that Only One Good Quality Egg is required for a Pregnancy to happen, the norm is to retrieve (10-12) Eggs during an IVF Procedure. The IVF doctor can then decide the Protocol to Freeze remaining Eggs.
What can be the ways to increase the success of IVF in the first cycle?
The Best way to increase the Success of IVF in the First Cycle is to Avoid Stress, Eat Healthy Food and Strictly avoid Smoking & Drinking. That being said, the key is to undergo IVF treatment from a Good IVF Doctor.
How much is the cost of IVF in Noida?
The Cost of IVF in Noida ranges Between Rs (1-1.5) Lac Depending on Hormonal Drugs, Tests, Ultrasounds, ICSI, Freezing, PICSI, ERA as per Individualized Treatment Protocol suggested by the IVF Doctor.
Are the IVF hospitals in Noida effective and reliable?
Most IVF Hospitals in Noida have adequate Infrastructure like laboratories, Ultrasound Machines, Nursing Staff & embryologists. However, effective and reliable results are a Function of an Experienced IVF Doctor.
What problems does IVF solve?
IVF Solves the Problem of Male Infertility & Female Infertility for Married Couples who are unable to Conceive naturally after 1 Year of Unprotected Intercourse is a Boon for Couples in Late 30's & Early 40's.
Which month is best for IVF?
Every Month is equally suited for an IVF Cycle but 2 Week's Before the Menstrual Cycle is the best period for IVF. 2 Days Prior to the Ovulation Day is Considered as the Golden Date to Conceive.
What should I avoid during IVF?
One should avoid during IVF, High intake of Sugar, Salt & Caffeine and strictly avoid Alcohol & Smoking. Consume Food Rich in Zinc, Iron and Folic Acids. Green Leafy Vegetables & Fresh Fruits is the Best Diet during IVF.
How much rest is required after the procedure?
IVF is done under Mild Sedatives and it usually takes (10-15) Minutes for the Impanation of Embryo in a Woman's Uterus through a Painless procedure using a thin Catheterer.1 Hour Rest is recommended after procedure.