Bring Happiness To Your Home With Ivf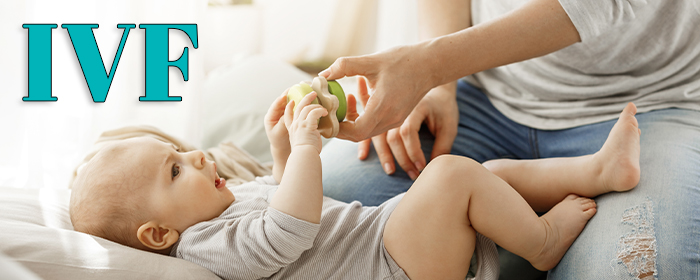 IVF stands for In vitro fertilization. It's the widely known type of assisted reproductive technology (ART) and it works by using a combination of various medicines and selected surgical procedures to help sperms fertilize an egg, and helping the fertilized egg implant in the uterus. It starts withsimple medication that attempts to make eggs mature and ready for fertilization. Post that, the eggs are taken out and mixed with sperms in a lab, to help the sperm fertilize the eggs. The process is followed with 1 or more fertilized eggs known as Embryosplanted into uterus. Pregnancy happens if any of the embryos implant in the lining of the uterus.
IVF involves some simple steps, and it just takes a month or two to complete the process. Most women at Little Angel IVF conceive on the first try based on personalized treatmentstarts with fertility medications to aid ovaries produce several eggs that are mature and ready for fertilization. Once the ovaries have produced the desired mature eggs, Dr Mona Dahiya removes the eggs through a process known as egg retrieval. Egg retrieval is a minor surgical procedure that's done at our fertility clinic. A simple ultrasound is done through a thin and hollow tube through your vagina and into the ovary and follicles that hold your eggs. A very thin needle is connected to a suction device that gently pulls the eggs out of each follicle.
At our Clinic, the eggs are mixed with sperm cells from your partner or a donor, a process known as insemination. The eggs and sperm are stored carefully together in a special container so that fertilization happens. As the cells in the fertilized eggs divide and become embryos, we constantly monito the progress.3-5 days after the egg retrieval, 1 or more embryos are put into the uterusthrough a process known as embryo transfer. Dr Mona Dahiya slides a thin tube into the Patient uterus, and inserts the embryo directly into your uterus through the tube.Pregnancy happens if any of the embryos attach to the lining of your uterus. Embryo transfer is done at Little Angel IVF State of the art fertility clinic.
Dr Mona Dahiya is a Globally acknowledged IVF expert with Academic Qualifications from the most Premier Institutes of India and Abroad. She has done her MBBS from India's prestigious Lady Hardinge Medical College, Delhi University and MD from acclaimed Maulana Azad Medical College, Delhi University. Dr Mona Dahiya has done her super specialization from Singapore General Hospital which is considered as the foremost IVF Hospital globally. She has a praiseworthy experience of over 20 years and 3000+ IVF cycles with the highest success rate, making her stand out as one of the most acclaimed IVF specialists in India.