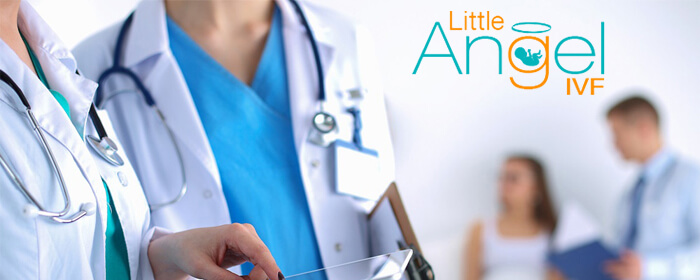 Highly Acclaimed Test Tube Baby Clinic in Delhi NCR
The decision to have a child is life-changing for any couple. For some, it can be challenging too. To tackle the infertility issue, choosing the right fertility expert is important. Here at Little Angel IVF, we understand the significance of this decision.
Little Angel IVF is set up and run by a highly experienced fertility specialist who has numerous successful fertility treatments to her credit in Delhi NCR. As a well-established Test Tube Baby Clinic in Delhi NCR, Little Angel IVF is equipped with full range of state of the art fertility treatment solutions including Assisted Reproductive Techniques (ARTs), Egg Donation, Laparoscopy and Hysteroscopy.
Highly Trusted For Male Infertility Treatment in Delhi NCR
Being an outstanding Test Tube Baby Clinic in Delhi NCR, doctors and staff at Little Angel IVF have successfully treated several couples to achieve positive results and help them become proud parents For more than 17 years, we have continued to work hard at assisting couples across Delhi NCR, living up to our reputation as a trusted Test Tube Baby Clinic in Delhi NCR and consistently making your most important dream a reality.
In order to achieve the best results of global standard, the team of experts and nurses at Little Angel IVF are committed to putting you and your fertility needs our 1st priority. We treat every couple on a personalized basis and tailor make the infertility treatment processes that cater for your infertility issue precisely. MACS for male infertility and ERA for cases of previous repeated IVF failures are few such techniques. With our wealth of expertise and the huge amount of experience, let us be your dedicated partner in making your fertility journey a successful one.