Affordable IVF in Greater Noida
What is IVF?
In vitro fertilization (IVF) is a form of assisted reproductive technology that helps couples overcome infertility and start a family. IVF involves retrieving eggs from a woman's ovaries, fertilizing them with sperm in a laboratory, and then transferring the resulting embryos into the woman's uterus.
Symptoms of Infertility:
Irregular or absent menstrual periods
Painful or heavy periods
Pain during sex
Dark or discoloured skin on the neck, underarms, groin, or breasts
Endometriosis
Ovarian cysts
Polycystic ovary syndrome (PCOS)
Uterine fibroids
Causes of Infertility:
Hormonal imbalances
Structural abnormalities in the reproductive system
Ovulation disorders
Cervical or uterine problems
Male infertility
Pelvic inflammatory disease
Lifestyle factors such as smoking, alcohol consumption, and drug use
Advanced age
Treatment for Infertility:
Medications to regulate ovulation
Surgery to correct structural abnormalities
Assisted reproductive technologies such as intrauterine insemination (IUI) or in vitro fertilization (IVF)
Lifestyle changes such as quitting smoking and maintaining a healthy weight
Risk Factors for Infertility:
Advanced age
Previous surgeries affecting the reproductive system
STDs
Radiation or chemotherapy
Heavy alcohol consumption and drug use
At Little Angel IVF, we understand the emotional toll that infertility can have on couples and their families. Our team of experts is committed to helping couples overcome infertility and achieve their dreams of starting a family.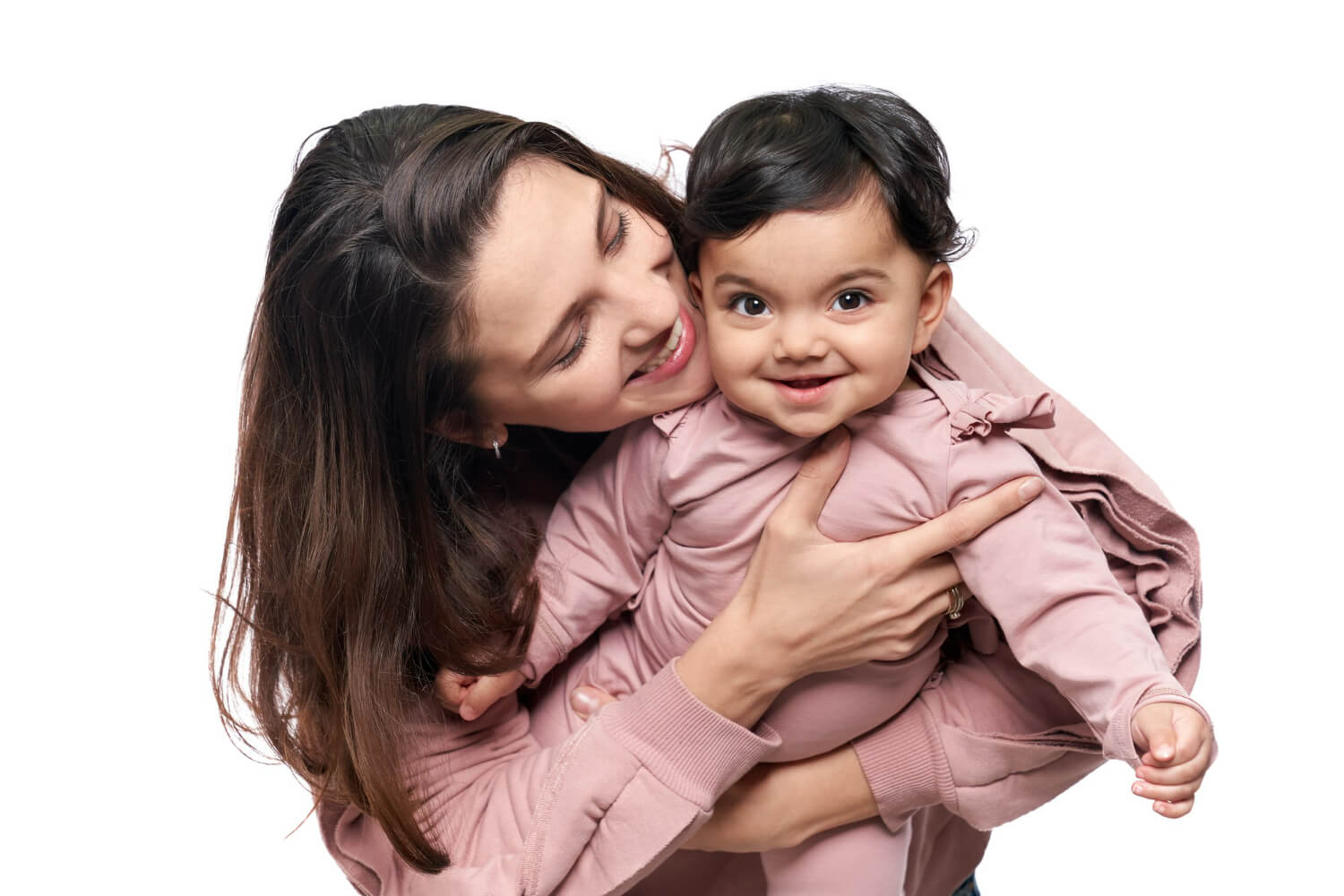 How Little Angel IVF can help with IVF Treatment in Greater Noida:
Advanced diagnostic services to determine the cause of infertility
Personalized treatment plans tailored to each individual's needs
State-of-the-art laboratory and technology
Experienced and compassionate team of doctors and staff
Affordable and accessible infertility treatments
Success rates among the highest in the industry
Emotional support and guidance throughout the IVF process
Affordable IVF Treatment in Greater Noida:
At Little Angel IVF, we believe that every couple deserves the opportunity to start a family, and we are committed to helping our patients overcome infertility and achieve their dreams. Whether you are just starting your journey or have been struggling with infertility for a while, our team of experts is here to help. Our state-of-the-art facility, cutting-edge technology, and compassionate team of experts set us apart as a leading provider of IVF treatment in Greater Noida.
We understand the complexity of infertility and the emotional toll it can have on couples and their families. Our team of experts is dedicated to helping our patients through every step of the IVF process, from initial consultation to the moment you hold your baby in your arms.
Choosing Little Angel IVF for your IVF treatment means choosing a partner who is committed to helping you build the family of your dreams. Contact us today to schedule a consultation and take the first step towards starting your family.
Little Angel IVF is continuously rated as the Best clinic for IVF Treatment and you should visit us if you are looking for for Affordable IVF Clinic in Greater Noida. Headed by globallyrenowned Dr Mona Dahiya our fertility centre has a passionate and experienced team of IVF embryologists and Support Staff. Patients get personalized treatments with utmost transparency and care for Affordable IVF in Greater Noida.




About Our IVF Doector : Dr. Mona Dahiya
Little angel IVF is headed by Dr Mona Dahiya who is known across the world for her Patient Care and Positive Results. Dr Mona Dahiya has performed over 3,000+ IVF cycles and is considered a global expert in IVF, ICSI and IUI. Little Angel IVF is always ranked amongst the Best IVF Clinics in India.If you are looking for affordable IVF Centre in greater Noida, Delhi, Gurgaon and Noida,Little Angel IVF should be your first choice. We are known for Care, Personalized Treatment, World Leading practices and Positive Results.IVF Programs at our clinic is accompanied by a number of methods which help improve IVF results and increase the chances of pregnancy, for instance assisted embryo hatching, PICSI, blastocyst culture or Embryoscope.We place the Highest emphasis to quality control within the laboratory that strictly adheres to ISO standards and Parameters. If you are seeking affordable IVF in Greater Noida, Noida, Delhi and Gurgaon than you should visit Little Angel IVF.We take pride in following the Highest Ethical Standards and every Patient of Little Angel IVF can vouch for it.
DrMona Dahiya is a world-renowned IVF Specialist doctor with over 20 years of global experience in the field of Obstetrics and Gynaecology. She is a globally recognized IVF Doctor and author of many Books and Journals on Infertility. It is through her efforts that Little Angel IVF has now become a renowned fertility clinic and ranked as the Best IVF clinic in India with centres in Noida, G. Noida, Delhi and Gurgaon. Dr Mona Dahiya is an eminent and Renowned Doctor with Fellowship from Singapore General Hospital, PG and Residency from Maulana Azad Medical College, Delhi University and MBBS from Lady Hardinge Medical College Delhi University. Little Angel IVF is widely regarded as the Best clinic for low IVF cost in greater Noida, Noida, Delhi and Gurgaon.
Our Service Areas in Greater Noida:
Greater Noida Sector-12 | Greater Noida Sector-11 | Greater Noida Sector-1 | Greater Noida Sector-12 A | Greater Noida Sector-36 | Knowledge Park-1 | Jaypee Greens | Knowledge Park-2 | Sector Alpha II |Sector-3| Knowledge Park-3 | Sector-16 | Sector-4 | Surajpur | Sector PHI I | ECOTECH II | AWHO III | Swaran Nagari | Noida Extension | Knowledge Park-4 | Sector PI I & II | Kulesara | ECOTECH III | Knowledge Park-5 | SIGMA I | Lakhnawali | SIGMA III | SIGMA II | Sector-2 | OMICRON II | Sector-27 | SIGMA IV | Sector-16B | Sector-16C | OMICRON III | Theta II | Sector XU III | Sector RHO II | Sector RHO I | Devla | OMICRON I A | OMICRON I | Sector XU – I | Sector MU | Sector MU I | Tilpata Karanwas | Sector-10 | UPSIDC | Yamuna Expressway | Tech Zone IV | Sector XU-II |Sector ZETA II | Suthiyana | Shahberi | Sector ZETA I | Tech Zone | Sector GAMMA I | Knowledge Park | Kasna | NH-91 Dadri | Pari Chowk | Sector BETA I | Sector Alpha I | Gulistanpur | Greater Noida Extention West | Chamrawali Bodaki | Bodaki | Bhanauta | Dadri | Dhoom Manikpur | Girdharpur | Ecotech 12 | Sector BETA II | Sector CHI II | Sector MU II | Sector GAMMA II | Sector ETA II | Sector OMEGA I | Sector OMEGA II | Sector PHI III | Sector PHI II | Sector ETA I | Sector Ecotech-1 | Sector CHI IV | Sector CHI III | Sector CHI V | Sector DELTA I | Sector DELTA III | Sector DELTA II | Sector PHI IV|