Best Infertility Doctor in Delhi NCR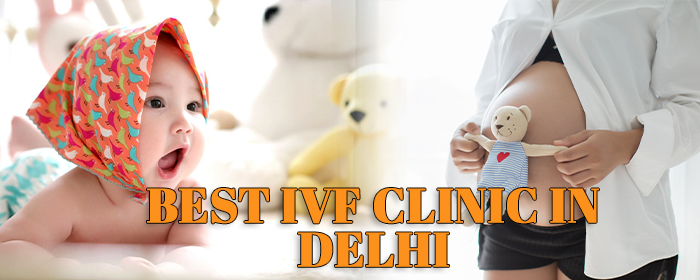 Turning Parent Dream into a Reality by The Best IVF Doctor in Delhi
A child is nature's ultimate gift which adds a lot of happiness and joy to the parent's life. If you have been unsuccessful at realizing your dream of starting your family and facing problem in conceiving a child, then you don't need to be disappointed. Little Angel IVF is the Best IVF Clinic in Delhi and one of the leading Best Infertility Clinic in Delhi NCR. We can support your Parent dream into a reality.
Little Angel IVF is the Best IVF Clinic in Delhi for Patients seeking Infertility Treatment. Little Angel IVF is infertility clinic in Delhi headed by Dr Mona Dahiya, the Best IVF Specialist in Delhi with 20 years of global experience in the field of IVF, Obstetrics and Gynaecology. Dr Mona Dahiya gives personalized attention to every Patient and patients receive medical services of the highest order. Her team provides humane, moral and ethical options with the most advanced Assisted Reproductive Technologies support to infertile couples. From the outset, all patients receive clear and comprehensive information so that they can make well informed decisions. Best Infertility Doctor in Delhi delivers an individualized and thorough approach to diagnosis and treatment which is in the best interest for patients.
Our Infertility Clinic in Delhi Helps You Become Parents
Dr Mona Dahiya is a Global IVF specialist and has performed over 3,000+ IVF cycles with expertise in IVF, ICSI and IUI to help childless couples become parents. Little Angel IVF has been recognized as the Best IVF Clinic in Delhi. We work with tremendous dedication and honesty towards our patients and the same is evident with the Highest Patient Reviews and Positive Results in India. Our Vision is to Help Married Couples become Proud parents and we are proud that that the community Trusts us. Their trust makes us the Best IVF Centre in Delhi. It will be our Privilege to assist you in overcoming any infertility issue.
How Little Angel IVF has the Best Infertility Doctor in Delhi NCR?
Little Angel IVF as Infertility Treatment Clinic in Delhi has helped Countless Couples become Proud Parents. From Movie Stars, Celebrities, Management professionals and women in 40's, Little Angel IVF is the trusted choice for millions of infertility patients seeking the Best Infertility Clinic in Delhi offering Affordable IVF in Delhi with the Highest IVF success rate.