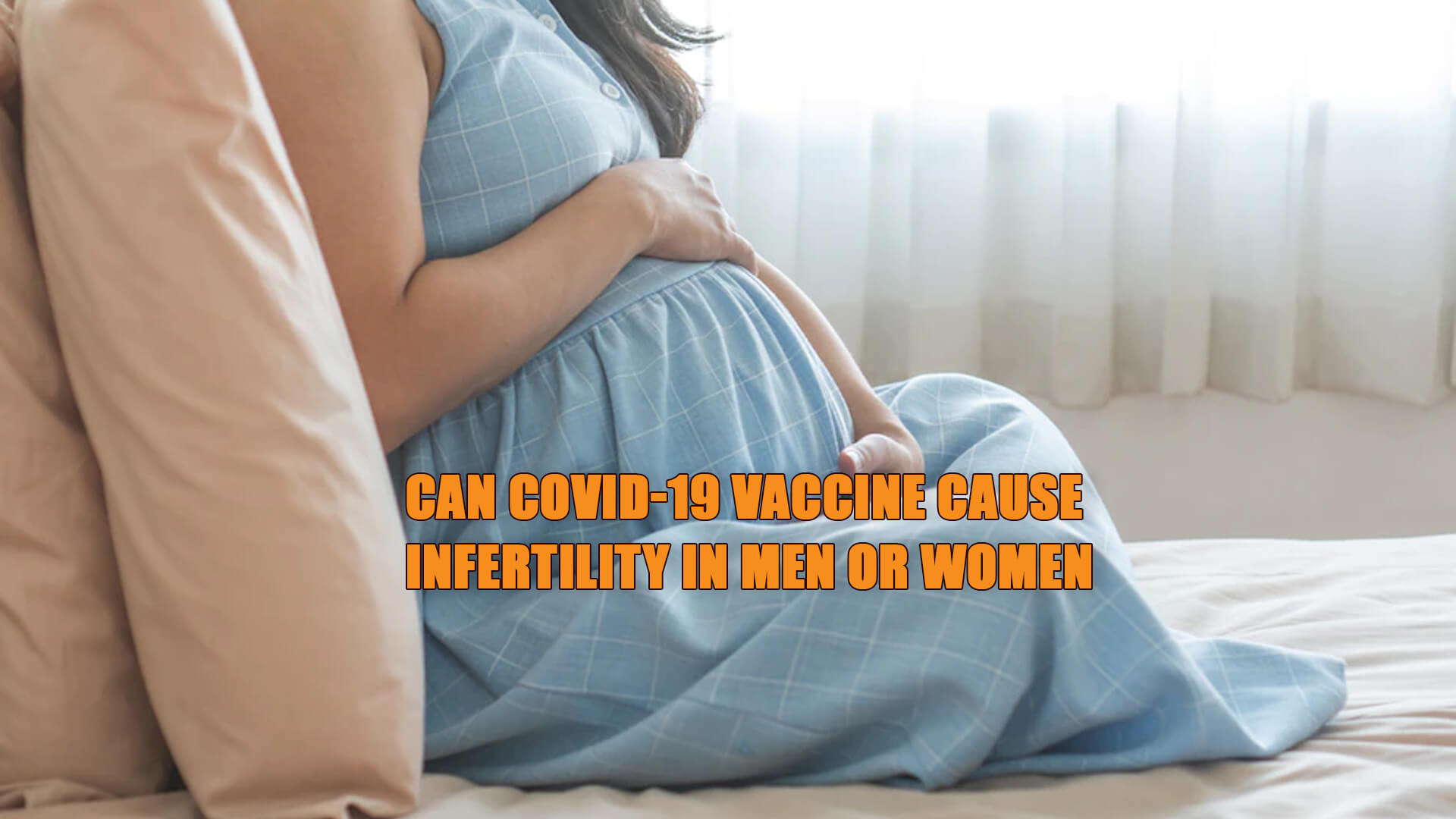 No, Covid-19 vaccine does not cause infertility in men or women. Many couples who are trying to conceive naturally or undergo IUI or IVF have unsubstantiated concerns that the vaccine could cause infertility and lead to fatal loss. There is no scientific evidence to suggest that Covid-19 vaccine can cause infertility in men or women. Also, to make it clear COVID-19 Infection does not lead to infertility problems.
Myth About Covid Vaccine and Infertility
There are some false social media posts that purported a link between the antibodies formed against the spike protein of the virus by receiving the vaccine and blockage of a protein necessary for formation of human placenta. However, all such information is absolutely false.
The Fact About Covid-19 and Infertility
The protein syncitin-1 is essential for the placenta to attach to the mother's womb and it is not the same protein as the Covid-19 spike protein. The antibodies produced against the spike protein do not block syncitin-1. Therefore, it is absolutely safe for couples planning to conceive to take the COVID vaccine. Also, there is no evidence that acute Covid-19 infections cause infertility in the short or Long Term.
Is Covid Vaccine Safe?
All vaccinations across the world are introduced in the market after rigorous clinical and human trials. Any vaccine that is eventually launched has to take certification from numerous Medical bodies and Government authorities so that there is absolute integrity to have the safest vaccine. To that extent, all vaccinations including the COVID vaccine is as safe as any other vaccine for any other diseases or infections. All the COVID-19 vaccines approved across the world are absolutely safe and very effective in developing antibodies for the treatment of Corona virus.
Is Covid Vaccine Safe for Pregnant Women?
COVID-19 Vaccine does not have the Virus that causes COVID-19 Infection and is a vaccination to help develop antibodies against the infection. The vaccination does not impact the DNA and nor does it make a change to the cell nucleus. Please don't construe the limited supply of vaccines currently as a reason to believe that one should avoid the Covid vaccine if you are pregnant. If one tests for Corona Virus, be it pregnant or not, it is highly advisable to take the COVID vaccine. Pregnant patients who get vaccinated for covid must follow the below safety norms like all others as mandated by the Health Authorities.
Strictly Avoiding Social gatherings and wearing a Mask at all times.
Regularly washing hands and using Sanitizers with 60% Plus Alcohol levels.
Are There Any Side Effects of the Covid Vaccine for Pregnant Women?
Covid vaccines are safe and only 0.18% have had any side effects as per the data released by the government after administering a large sample size of 4.5 Lakh people. The side effects if any are the same for Non-pregnant or Pregnant women. Pregnant women who have taken the covid vaccine and still experiencing high fever may be advised to take acetaminophen by a Gynaecologist.
Should Women Who Are Breastfeeding Take the Covid-19 Vaccination?
COVID-19 Vaccines are not a risk for women who are breast feeding and there is no data to prove the COVID-19 vaccines are not safe for lactating women who have been administered the vaccine. Women who are breastfeeding are part of the recommended group to receive a covid vaccine if they have covid symptoms as per the Health ministry guidelines on the Covid vaccination program.
Infertility Is Not Associated with Covid Vaccine
The focus of the COVID Vaccine is to develop antibodies against the corona virus and it has nothing to do with fertility or infertility. Women who are already pregnant have not been included in the trials of vaccination and that should not be the reason for non-pregnant women to avoid taking the vaccine. Any Virus or infection is gender agnostic and the last thing that you should give credence to is to link a vaccine to infertility.
To conclude as per Dr Mona Dahiya, all the rumors that the Covid-19 vaccine may cause infertility is false, baseless and lacks scientific proof.
About Dr Mona Dahiya, Infertility Expert and fertility Consultant
Dr Mona Dahiya is an IVF Super specialist with over 20 Years of Global experience. She has been acknowledged as one of the Best IVF doctor in the World with over 500 International and National Publications for IVF during the pandemic, Egg Freezing for married couples during COVID, Ovulation Tests before IVF Pregnancy, endometriosis IVF treatment, Embryo Transfer and freezing, laser assisted hatching for couples with infertility problems, blastocyst culture & transfer during ivf treatment, preimplantation genetic testing, Causes of Infertility & Tubal Reversal. She has successfully treated over 3000 plus infertile couples during the course of these 20 years. Dr Mona Dahiya is continuously ranked as one of the Best IVF Doctor in India and is a Global IVF & IUI Expert with enviable Qualifications and infertility expertise.
IVF Fellowship from Singapore General Hospital, Singapore.
M.D and Residency from Maulana Azad Medical College, Delhi University.
MBBS from Lady Hardinge Medical College, Delhi University.
She is Founder of one of the very best IVF clinics in India, Little Angel IVF with 5 centers in Delhi, Gurgaon, Noida.
Know More About Covid Vaccine